Bulk-Add Users on the CMS
The Bulk Add Users button allows company admins to add multiple users to the CMS at once.

To get started:
Click on Users, then Bulk Add Users.
Download the CSV bulk invite template.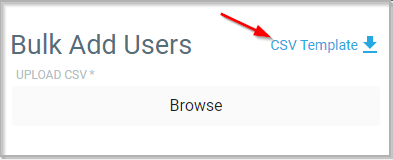 Complete the CSV file by entering all the new users' information, as required (sample below), then save file on your computer.

Click on Browse and choose the saved CSV file.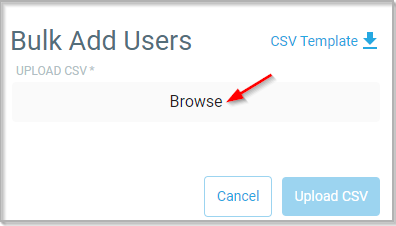 Finally, click on Upload CSV.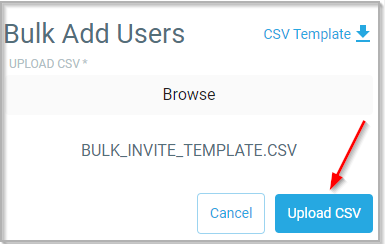 You will receive a prompt to confirm that users were invited successfully, if successful.