Introducing WorkLink 2.12.72 (WorkLink App UI upgrade - Phase 1)
What's New!
We are thrilled to announce that the WorkLink App has been upgraded with new features and enhancements to provide you with an even better experience.
With this new release, you have a new look and feel that makes navigation and usage of the App much more intuitive. We have also added new features to enhance your experience and give you more control over the App's functionalities.
Some of the changes include: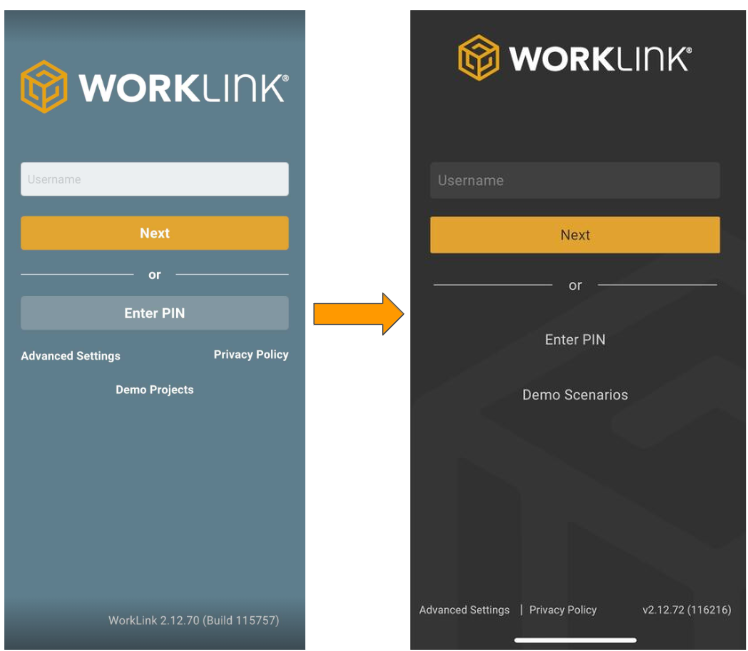 Enhanced Settings

Diagnostics moved from the bottom of the settings menu to its own sub-menu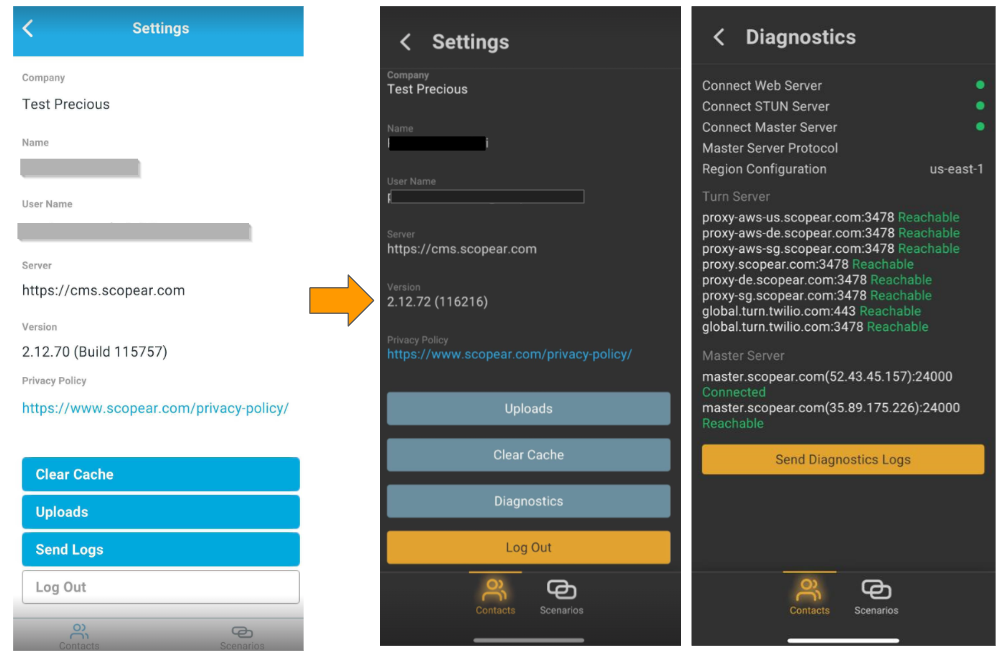 Revamped Scenario list

The Create version used by the Author is now displayed for each scenario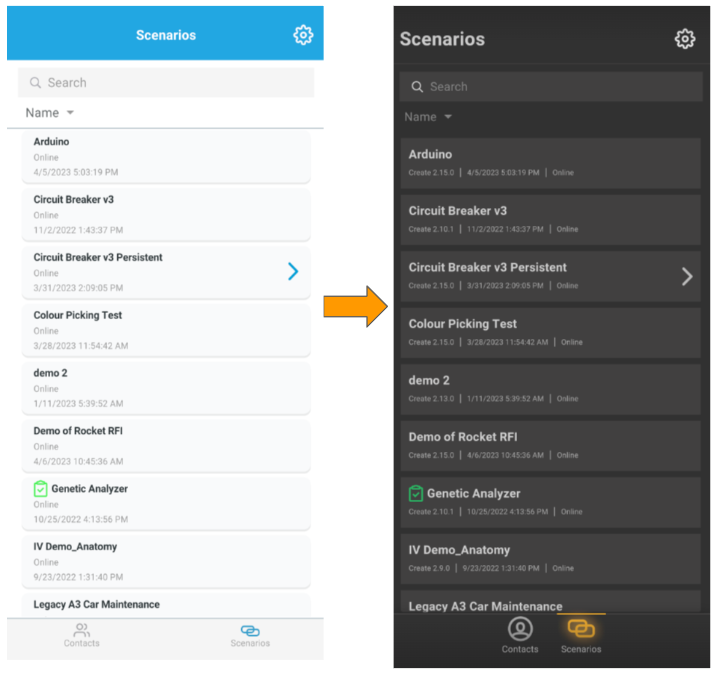 Improved Contacts List page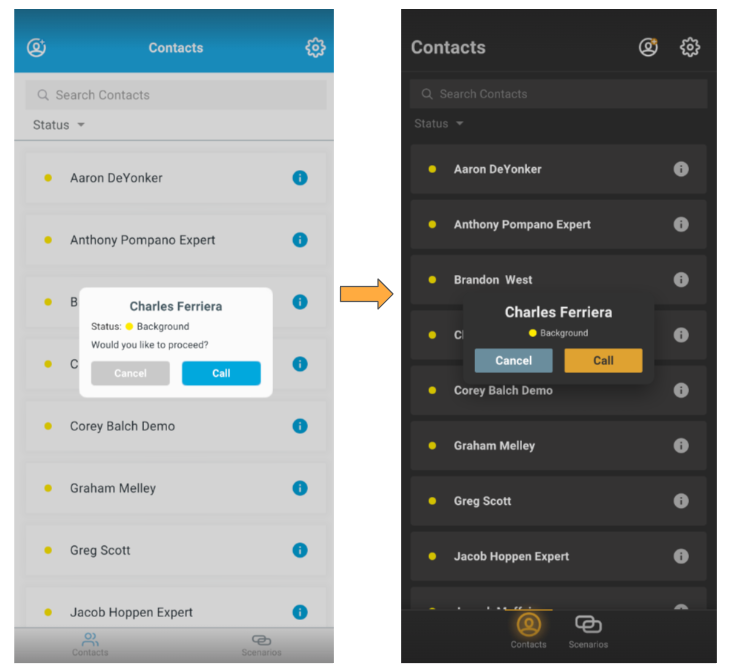 Upgraded Scenario Menu

Object tracking usability improvements

This release includes a number of usability improvements during object tracking that will provide the user with more understanding of how well it is tracking an object. This includes a meter that shows a numerical number indicating the quality of the match and how that compares to the configured number required to align to the object.
Support for dynamic text variables

When using text variables where the length of the evaluated value is very different than the length of the variable, the user interface will now do a better job of adjusting to the new length, particularly in callouts.
But this is just the beginning! We have many more exciting features in the pipeline planned for other phases in the nearest future, so stay tuned for more announcements and releases. We will also be updating all related help center articles as soon as possible.
As usual, we would love to hear your feedback on the new release and any suggestions you may have for future updates. Kindly reach out through our Community platform or by email (Support@scopear.com).
Bug Fixes
Video panels showing white until they are played.

Welcome message references a button that does not exist.

Object trigger not working for mesh children whose parent is an empty object.

Clearing the private server setting did not set it back to the default.
Known Issues
While in a call and with a scenario loaded on a UWP tech, the Diagnostics Info elements are not visible until you select Audio or Video and then go back to Info.

After being a Hololens guest, calls may fail as a normal user.

Annotations may feel laggy in a call.

Compatibility Issues with Windows 11.