WorkLink: Installation Guide (Online Setup)
Online Setup: Downloading from Scope AR CMS
You need access to an internet connected network to complete an online setup of WorkLink. In cases where this is not possible, please refer to "
Offline Setup
".
Follow these instructions to download and install WorkLink from the Scope AR CMS. This will redirect you to the respective app store:
Log in on the CMS > Click on "Downloads" > Click on your desired App store.

Note: This allows installing directly to the supported device for the respective platform. For example, click on "Microsoft store" on a Windows device, click on "iOS App store" on an iOS device.
Online Setup: Downloading from Platform Stores
You can also download and install the WorkLink app from respective platform stores (iOS app store, Google Play store, Microsoft Store).
iOS app Store: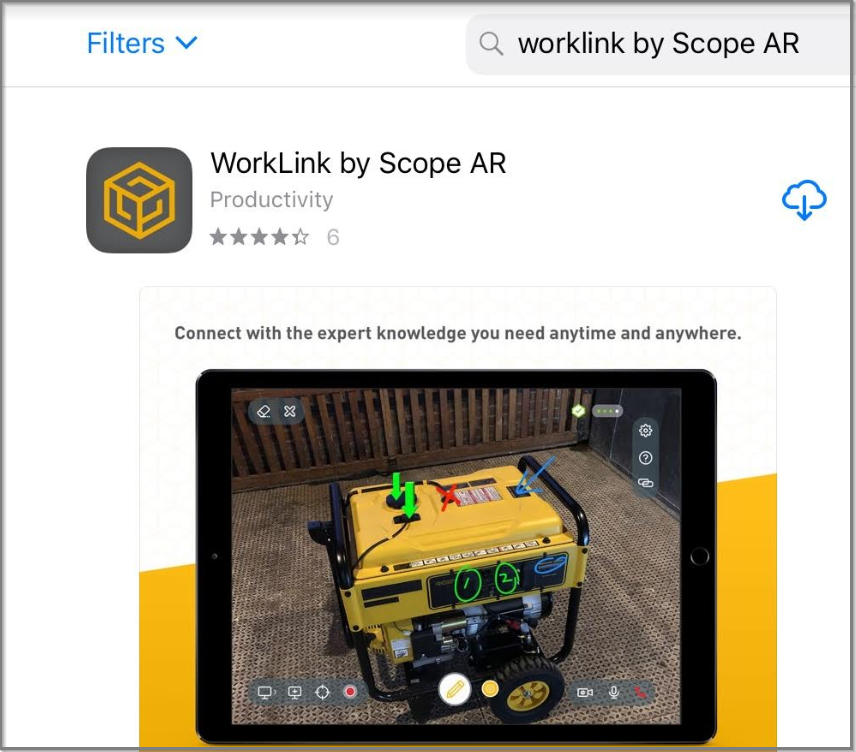 Google Play store:

Microsoft Store:

Need help? Contact Scope AR Support.