FAQ: What happens when I have an incoming phone call on my device during my WorkLink Remote Assistance Session?
The WorkLink app does not block an incoming phone call but an on-going remote assistance session will not end because of an incoming phone call.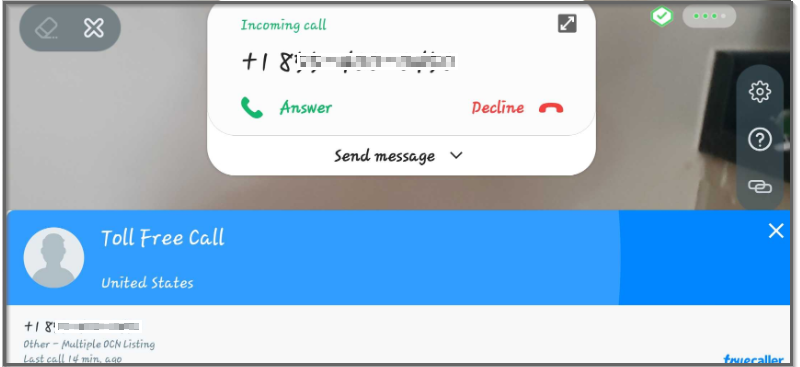 Your WorkLink call is placed on-hold if you choose to answer your phone call briefly during your session. Whether or not you choose to briefly answer the phone call (in case it is an emergency) or decline the phone call, you can continue your session as soon as you are ready.
Read more: What happens when my device goes on standby mode during a WorkLink Remote Assistance Session?