FAQ: Is my phone/tablet ready for augmented reality?
Most recent model smart phones and tablets support Augmented Reality (AR).
iOS/Apple devices
AR is enabled on Apple phones starting from iPhone 6s model upward. The more recent the model, the better the experience as the processing power increases with each generation. All iPad Pros, iPad Air 3rd generation and iPad/iPad Mini 5th generation are all AR enabled.
Android devices
Android devices that have a plug in called ARCore or Google Play services are compatible with AR. To confirm on your Android device, visit the Play store and search for "Google Play Services for AR." If your device has it, it will show as already installed.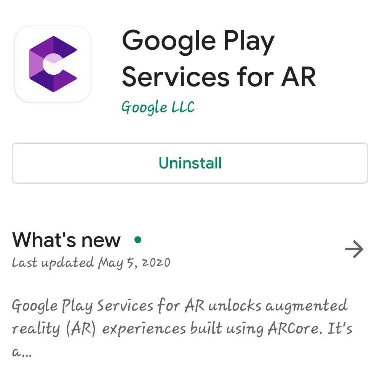 Learn more: