CMS: Configuring Guest Invitation Settings
Guest accounts are temporary access accounts for Remote Assistance. An admin should follow the steps below to configure guest license expiration:
Sign in to the CMS.
Click on "Company Info" >> "Settings".
C

onfigure guest accounts settings, then "

Save

"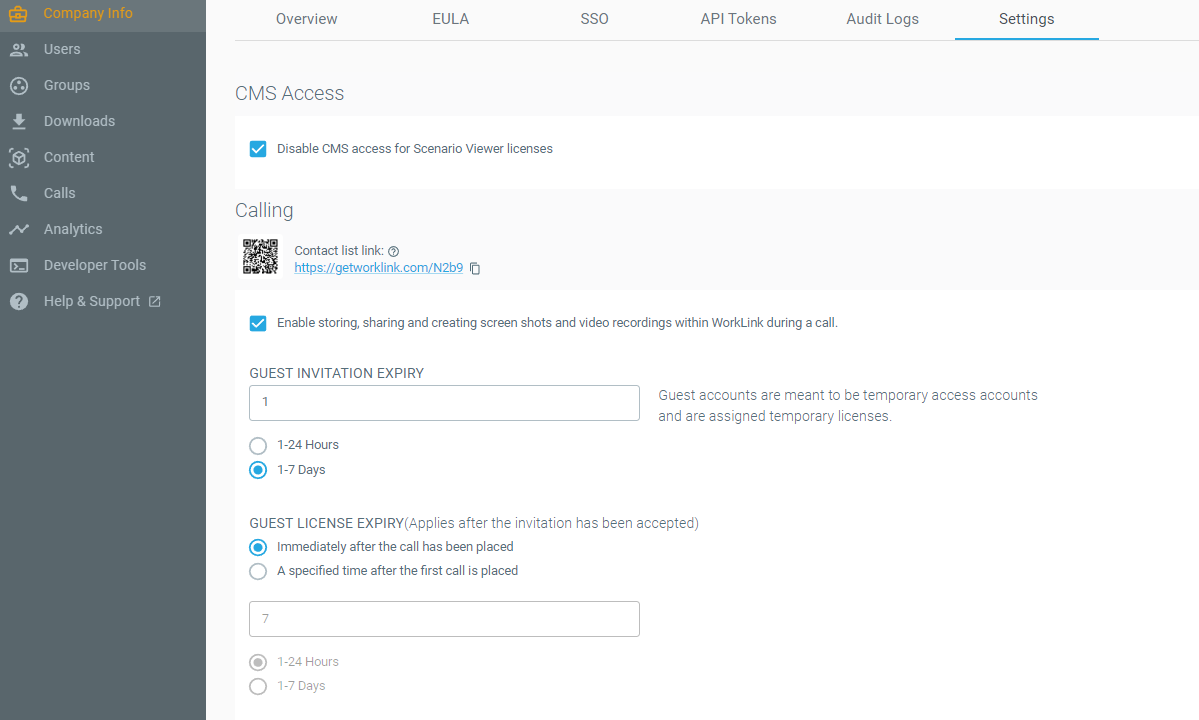 Note
The above settings imply that:
Guest Invitation Expiry and Guest License Expiry is independent of each other.

Guest Invitation Expiry starts when the invitation is sent.

Guest License Expiry starts when the User has accepted the license.

For example, If your Guest invitation expiry is 7 Days and Guest license expiry is 1 day that means that the guest can accept the invite in 7 days but the license will expire 1 day from the time guest has accepted the invite.
Read more: WorkLink: Guest Invite Feature.