FAQ: What are the best practices for Call Session Recording?
The best practices for Call Session recording on the WorkLink App are:
Both users (Expert and Tech/guest) must be connected to a stable internet connection.

Devices used must have their batteries charged. Recordings may not be uploaded or available to be viewed in the CMS when the recording device has a battery level of below 10%. Note: The Tech/guest's device is always the recording device no matter who initiated the recording.

The Tech/guest must leave the WorkLink App open after the session. Closing the App when upload is still processing will disconnect transmission of data between device and CMS. You can check the status of upload on the WorkLink App by tapping the Settings gear​ (top right corner of the app)>Uploads.
If status shows "Successfully Uploaded", it means it has been transmitted completely to the CMS.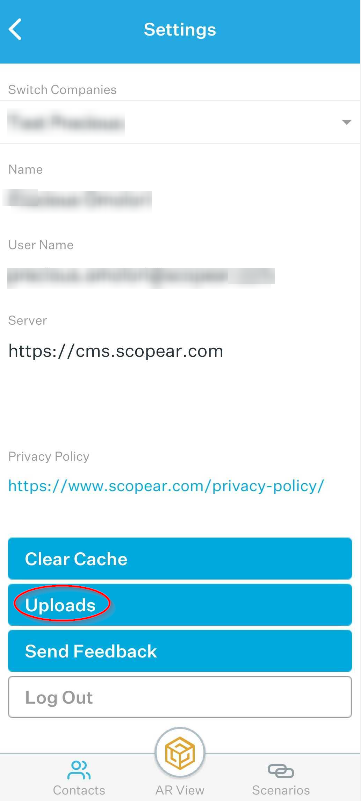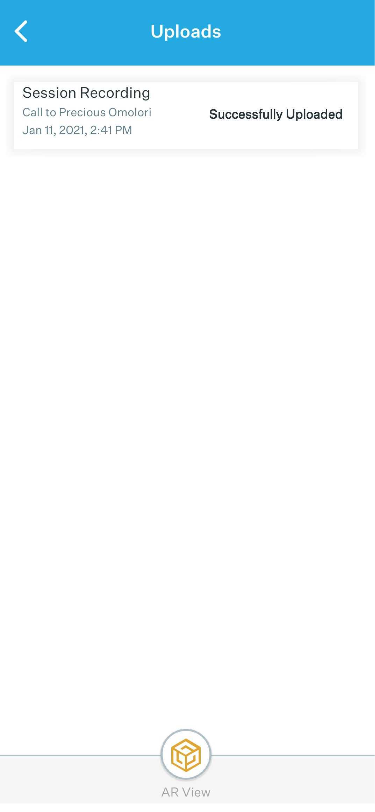 4. Finally, when using mobile data, the tech/guest should enable mobile data support. The settings can be toggled from the iOS Settings Panel>WorkLink>Use Cellular Data for Uploads.
Note: The processing speed of a recorded session depends on the duration of the session, which means that longer sessions will take longer to process.
Screenshot of a recording stuck in "Uploading" on the CMS: