FAQ: What is the distance tool used for?
The distance tool is a small utility that helps measure distance between two points in the 3D space.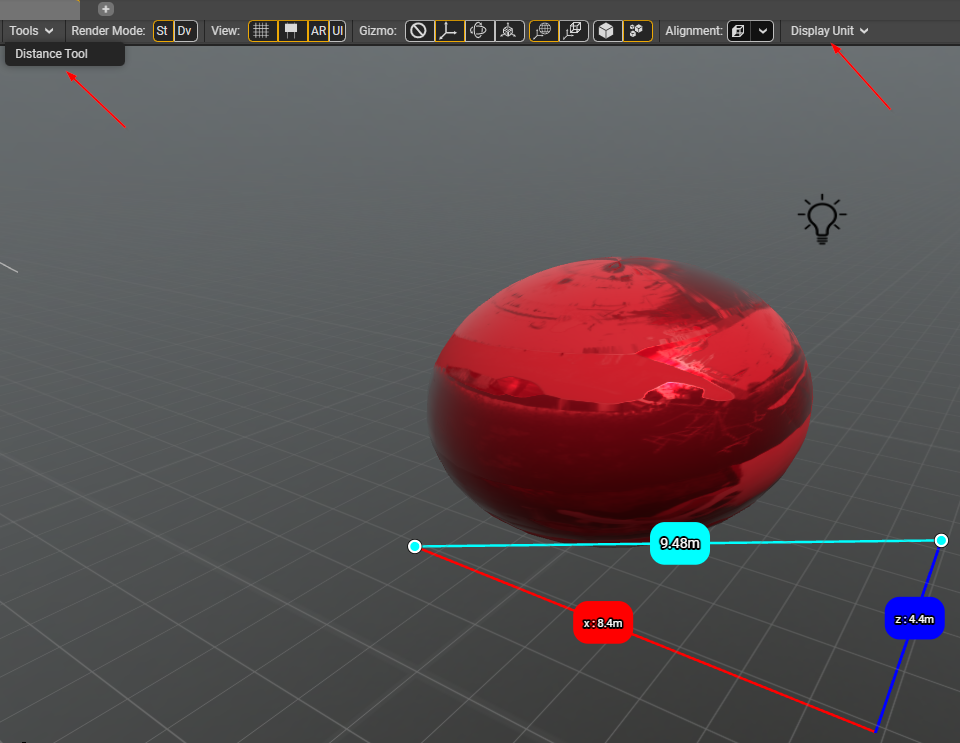 When you click on "Tools", then "Distance Tool" and hover your mouse over any 3D content in the step (or just the grid itself), a cyan dot will start following your cursor.

You are able to place that dot with a left mouse click.

Once that dot is placed, it serves as your measurement starting point, and you are then able to drag your mouse elsewhere and the distance between two points will be displayed in a label.

Upon finalizing the location of the second dot (with left mouse click) the tool will remain in the step for the remainder of the session, or until it gets removed.

The start/end points can also be moved around by dragging them after their initial placement.
Note:
Pressing "esc" key aborts distance tool after first point click.

Pressing "Delete" key after clicking on the measurement line deletes it.

You can select your preferred measurement unit by choosing any of the available units in "Display Unit" menu.
Tip:
You can also use the dimension widget to evaluate the size of an object.
The widget will show you the bounds dimensions of a selected object (Selection Bounds) on the top right of the Scene View.


It's possible to enable/disable and define the precision of this widget in Edit > Preferences > General > Scene View.