WorkLink: Taking and locating screenshots (Recordings) in Remote Assistance
The Take Photo or Add View

feature allows you to save a photo of your current view of a live call. You can then zoom, pan, and add AR markups which appear on the other users live video.
How to take a photo/screenshot on a Remote Assistance call
Click/Tap on the icon in the left corner of your screen, as shown below. This takes a screenshot of your view. You can email this to the participants on the call. Also check out Precision Mode/View Switcher.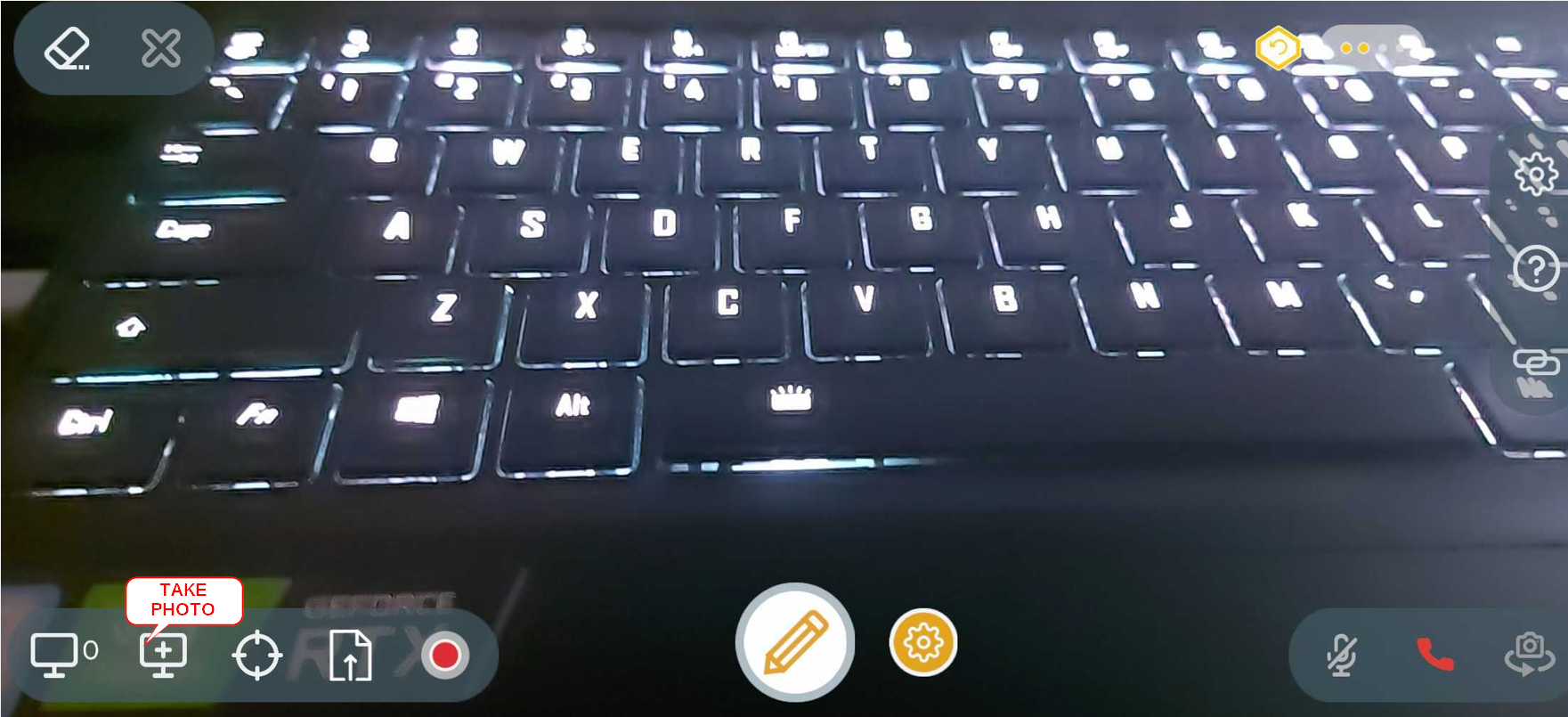 How to share or email photo/screenshot to session participants
Click/Tap on the icon immediately after taking a photo/screenshot to email it.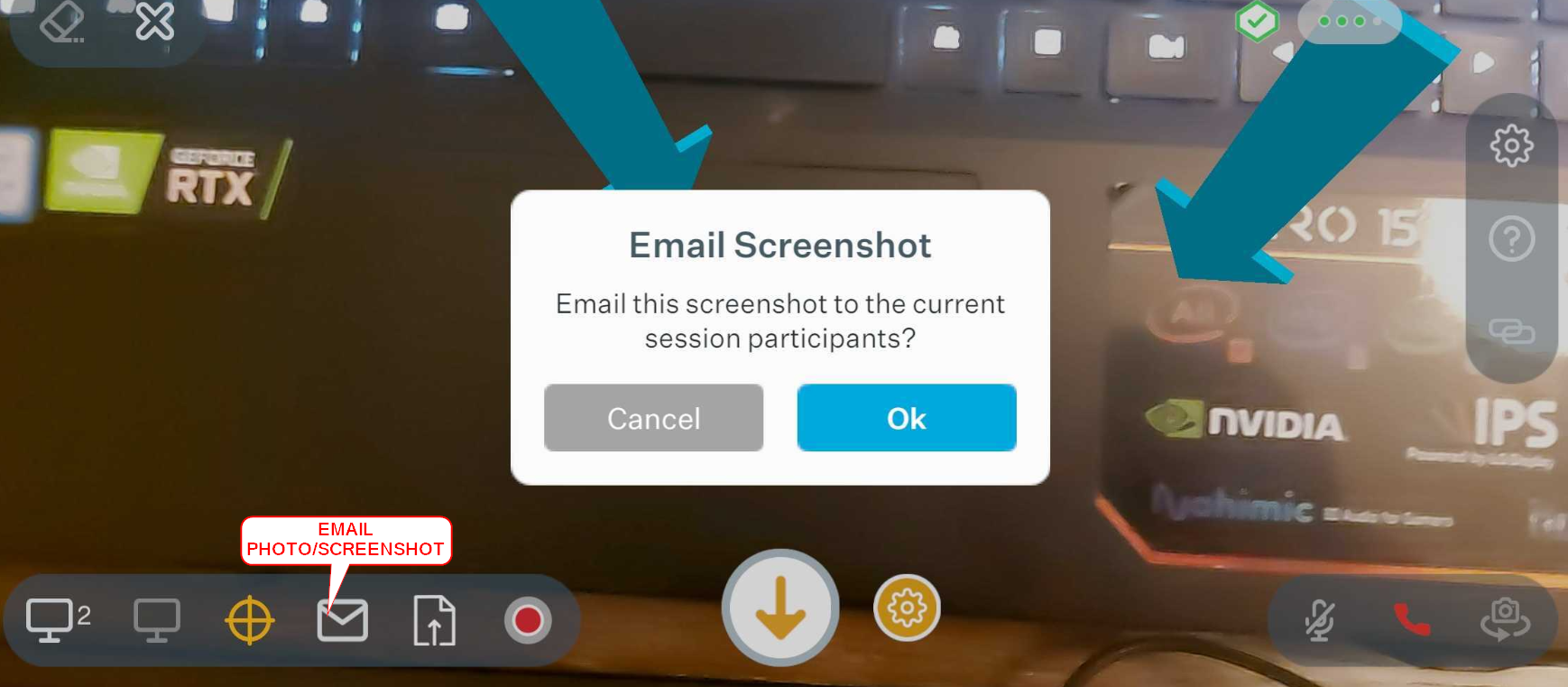 Location of photos/screenshots & recordings (Email & CMS)
Email - The participants will receive the screenshot(s) in an email from no-reply@scopear.com. Sample below: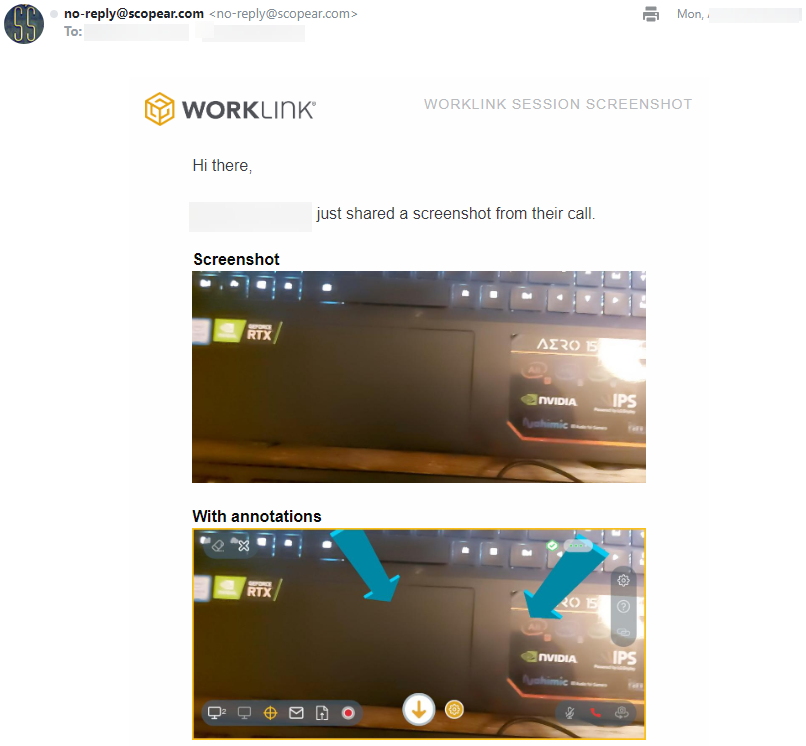 CMS - Users can also log-in to the CMS and follow the steps below to find your screenshots and recordings.

Click on your name in the upper-right and select My Profile

Navigate to your call session with Images and/or Recordings.

Under Images & Recordings, you will find your screenshot(s).