The Downloads page allows you to choose, download and install the current version of the WorkLink App on your device.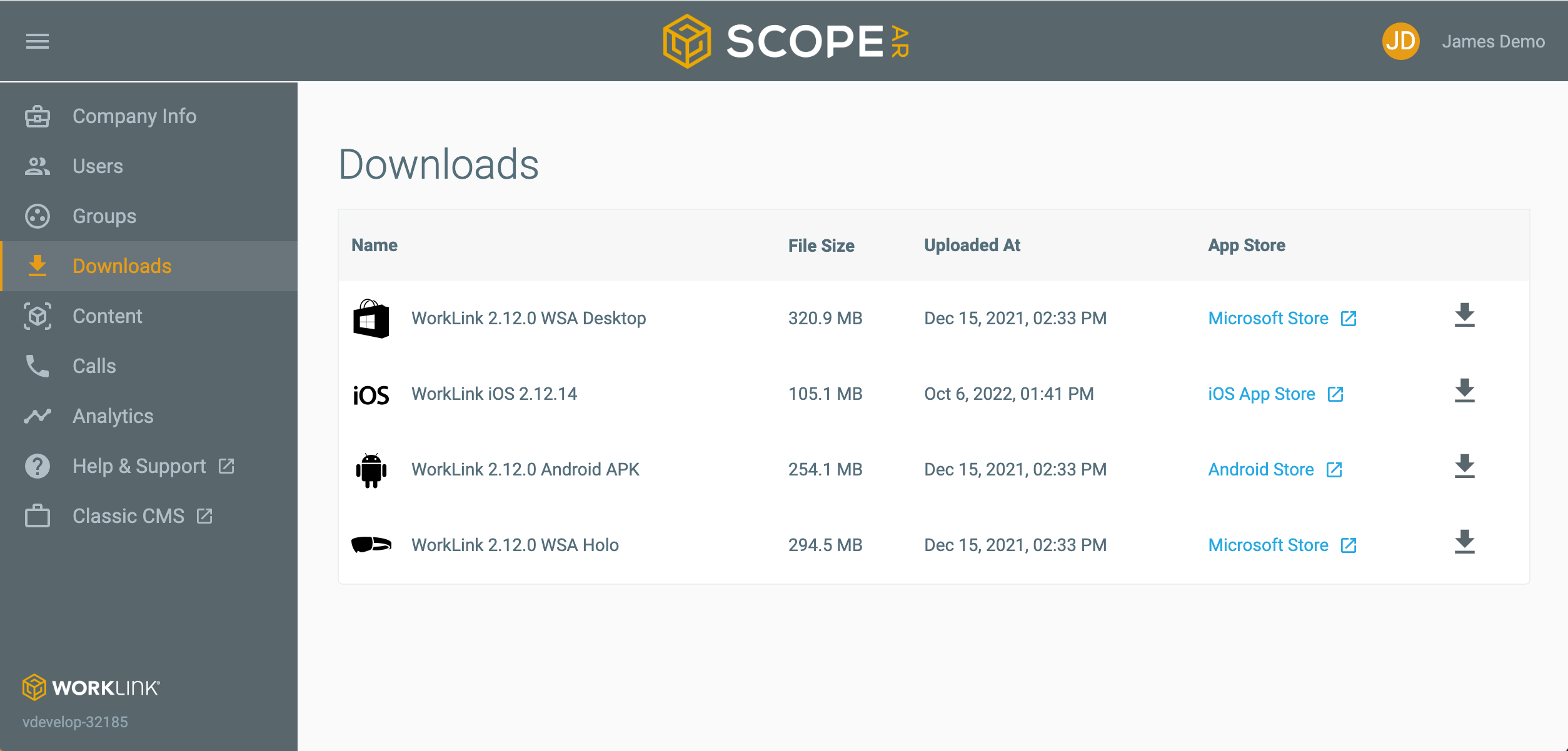 Available Fields
Name - Apps for specific platforms:

WorkLink 2.xx.xx WSA Desktop - For Desktops/Laptops.
WorkLink 2.xx.xx iOS IPA - For iOS Devices.
WorkLink 2.xx.xx Android APK - For Android Devices.
WorkLink 2.xx.xx WSA Holo - For HoloLens 2 Devices.

File Size - The size of each App file.
Uploaded At - The date and time App was uploaded to the CMS.
App Store - Click on any of the app stores to be redirected to the respective store for download.
Download icon - Click on on any of the icons to download the respective App file for offline (sideloading) use.