CMS: What is Resource/Scenario Catalog?
With the Resource Catalog feature:
Authorized users can create a catalog of scenarios and automatically generate a URL (or link) for that Catalog on the CMS. This link can be shared by text, email, or even in another software application.

Users can click the link in order to load assigned Work Instructions within the WorkLink app.
Follow the steps below to use this feature:
1. Sign in to the CMS and Select Content from the side-navigation bar, and then click on the Catalogs tab. Then click on the Create Catalog button.

2. Complete the Create Catalog form with details of your Catalog Name, External ID and External Name. The Public button can be toggled on/off. Toggle it on for anyone with the link to access the catalog. Otherwise, the catalog will be accessible to only licensed users within your company.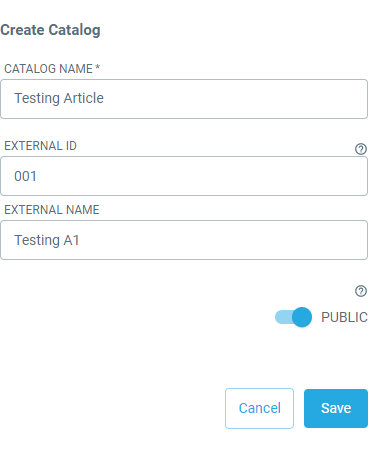 3. An access link and QR code will be automatically generated upon saving the catalog.

Learn more: