WorkLink Create: Deformable Objects
Deformable Objects are ready to use assets available in the Asset Library that can have the shape manipulated through transforming its helper objects. In other words, they are ready to use 3D assets that can change shape.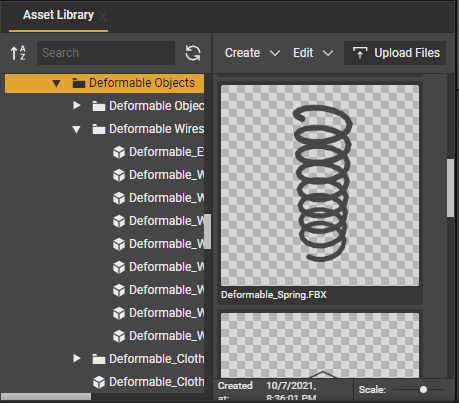 The object is preconfigured to change shape based on the position, rotation and scale of control objects imported with it. Due to this configuration, you should never break up the hierarchy but can add the structure to another hierarchy.
Note: Each deformable object may be unique in the way it deforms.