WorkLink Create: Step Actions
The Step Actions window will give you an overview of all Actions applied to objects in your step trough the Object Properties.
How to open the window
You can open this window trough Windows > Step Actions.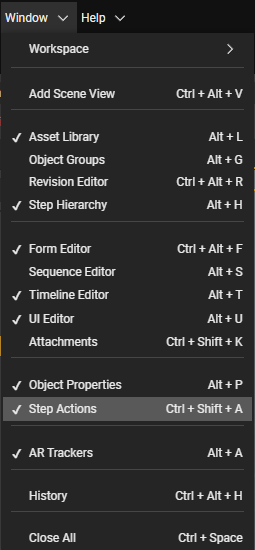 A practical example
An example on how the Step Actions window works: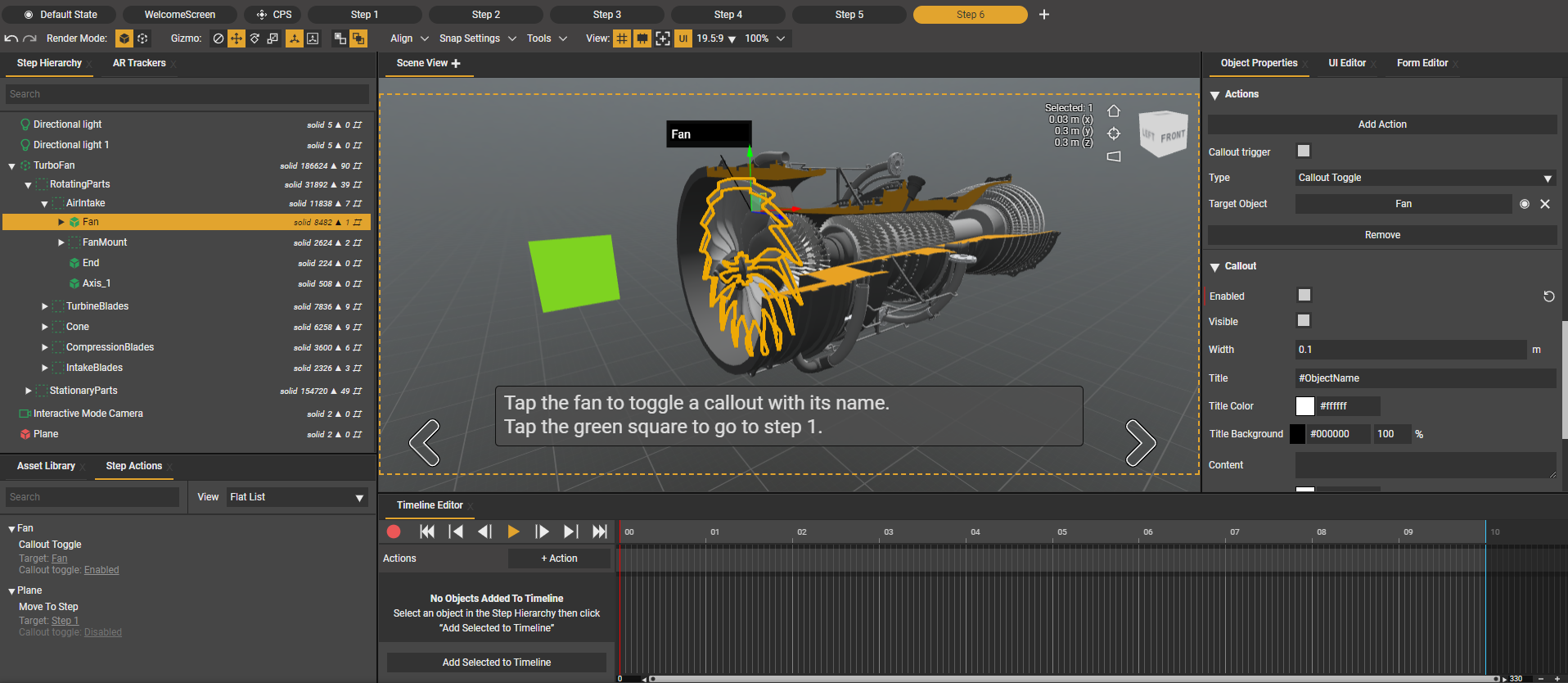 This step has 2 objects that have actions assigned to them:
Fan (selected in the screenshot): has a Callout Toggle assigned to it.
Plane: has a Move To Step action assigned to it.
How to use the Step Actions window
When you click an Action in the Step Action window, it will: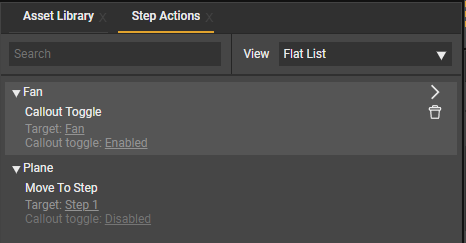 Automatically select the object in the Step Hierarchy
Open the Object Properties and scroll to the Actions section
You can also delete actions here by clicking the trashcan icon
The Step Action window will also warn you of potential issues, such as missing Move To Step links.
The warning notifies the author that this particular action is missing a step link (Target: None)