HoloLens 2: How to capture Video
HoloLens is a Windows Mixed Reality platform under the Windows 10 computer operating system.

Here is how to capture a video of your HoloLens device view. First, make sure the HoloLens is connected to the Windows Device Portal.
Enable device Portal on HoloLens.

Obtain IPv4 address on HoloLens: Select current WiFi connection > Advanced Settings > scroll down for IPv4 address.

Open your computer internet browser, add IPv4 address as URL to search bar and press enter > continue to website.

Enter your network username and password to launch the Windows Device Portal.

In the Windows Device Portal, go to Views

>

Mixed Reality Capture

.

When ready to record, click the "Record

" button in the portal.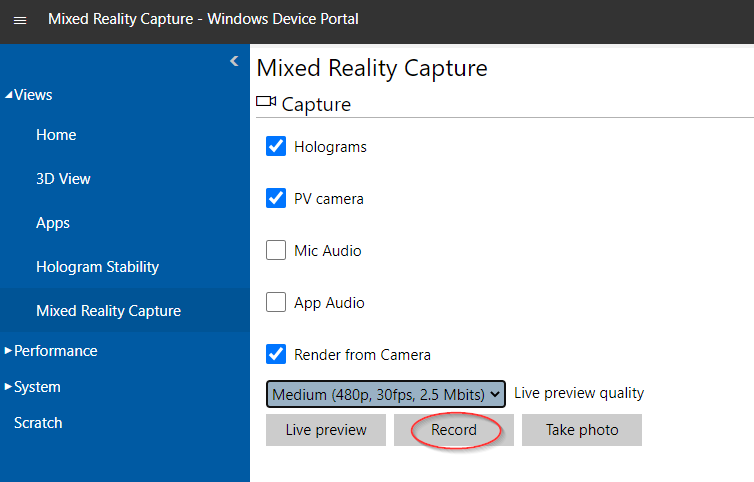 7. The video should now be recording the HoloLens' view (You will see a red recording icon through the HoloLens itself when looking around).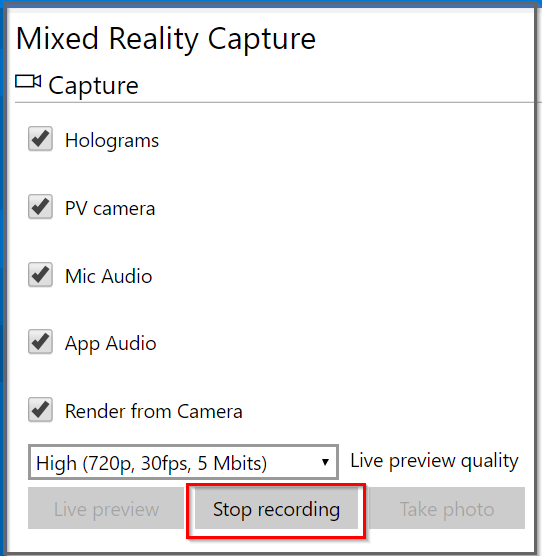 8. Click "Stop Recording" when you finish recording.
9. Scroll down to the "Videos and Photos" table to see your videos and click the floppy disc icon to save the video to your computer.

Have questions? Contact Scope AR Support.