WorkLink: How to download the Unity Player Logs from a HoloLens device
The Unity Player logs are useful for investigating issues experienced while using the WorkLink Application on your HoloLens device.
Note: Applicable only when the WorkLink App is side-loaded on the HoloLens device.
To get the logs:
Log-in to the HoloLens Device through the Windows Device Portal using the IP address of the device.

In the side navigation, select System.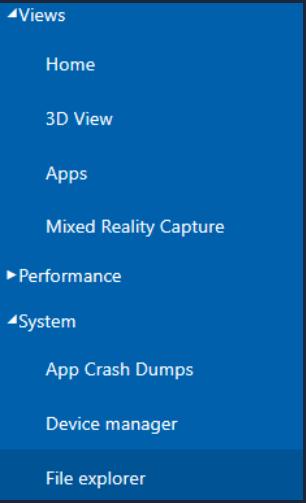 3. Then select File explorer.
4. Navigate to folder User Folders \ LocalAppData \ Worklink \ TempState.
5. There you will find the UnityPlayer.log file.