WorkLink: Setting up your proxy server on the WorkLink App
This article provides guidance on setting up the WorkLink app to connect directly to your proxy server, specifically if your company has set up a proxy server to send and receive information through your company firewall.
Follow the steps below to configure your proxy address on the WorkLink App:
Click on "Advanced Settings"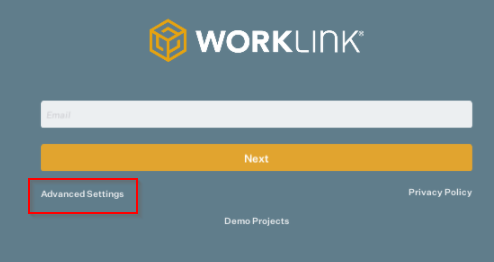 2. Enter your http proxy address, http username and http password. For the address, make sure to start with https://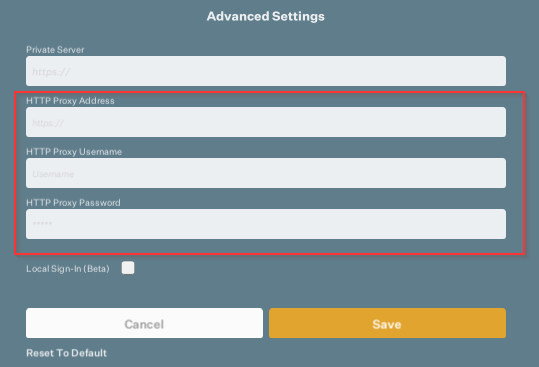 3. Click "Save" and "Ok". You may go back to check that your information is saved before logging into the App.