WorkLink: How to Use Remote Assistance with Deep-Links
As a calling user with either a Tech, Tech Plus, or Expert license, you may want to use deep-links to launch the WorkLink app and automatically call another contact on your list. Your organization can set these deep-links up to be associated with any sort of external data such as a work order in their field service solution, or any other sort of system used for managing work that requires the use of Remote Assistance.
A variant of using deep-links to call another contact in your organization is via the CMS. If you are a calling user and an admin, you can view any user's profile and click on their Contact Link per the screen below: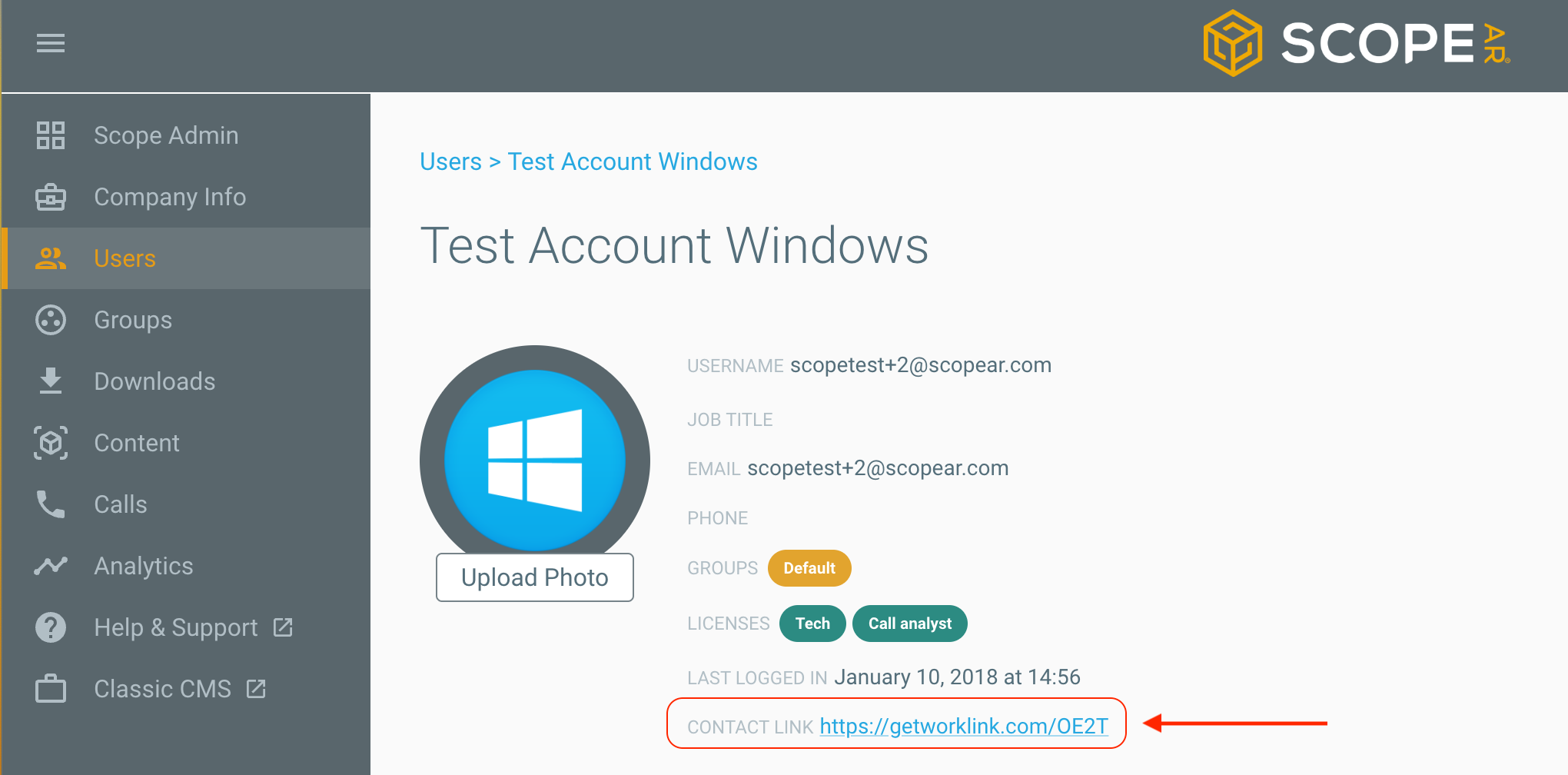 Another use case is launching the app and loading your contact list. The first contact you call will be associated with the external data that is appended to the deep-link.