WorkLink Work Instructions: Visibility Mode
Visibility Mode lets you choose whether you are aligning 3D content onto the real equipment or without real equipment. There are two visibility modes and an interactive mode.
Device Mode
Overlays content onto the real equipment, when properly configured this will generally only render the specific components which are useful for the current instruction.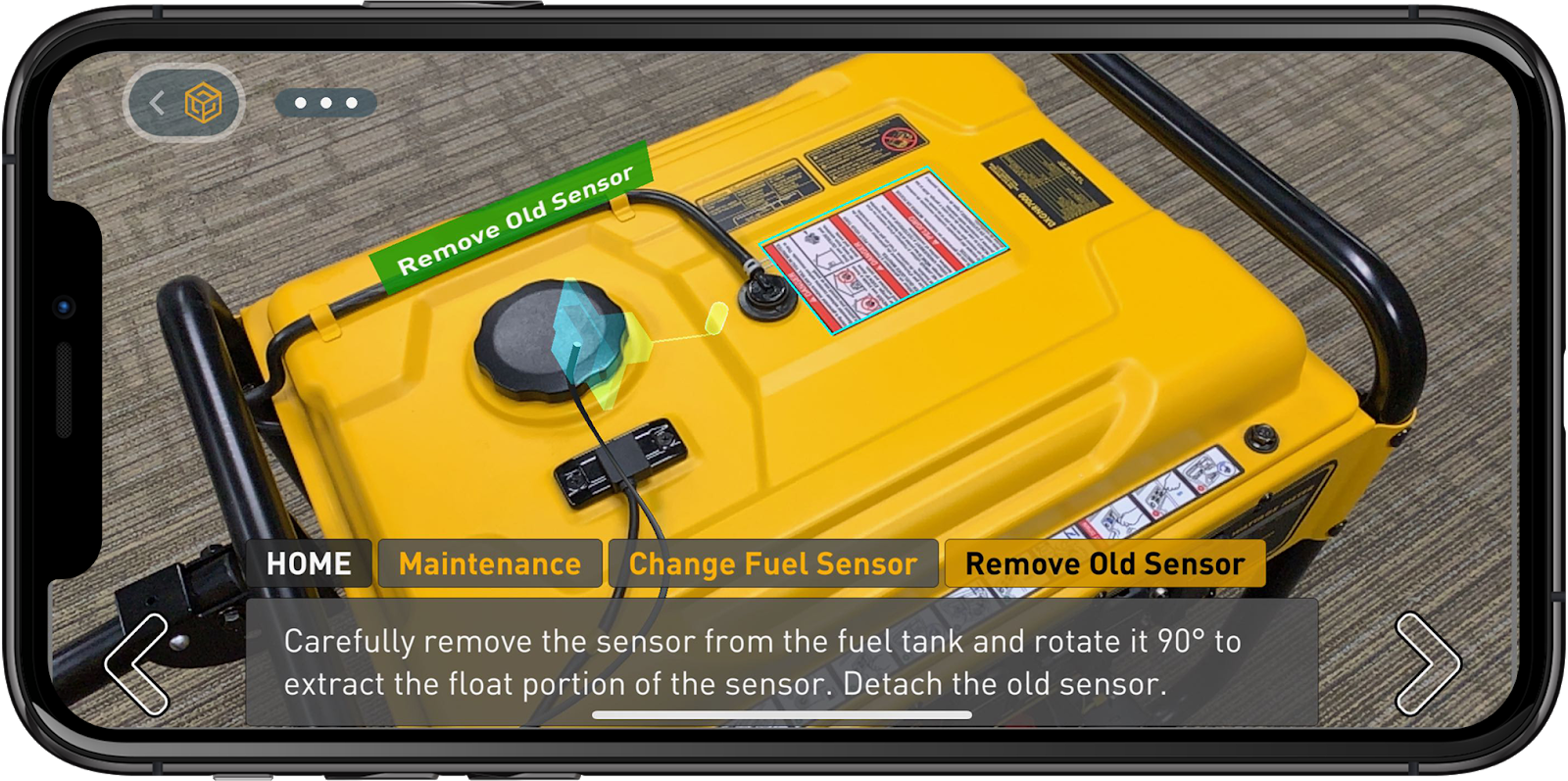 Standalone Mode
Displays the full content without real equipment. When properly configured this will generally render the complete equipment so that the instructions can be understood in any environment.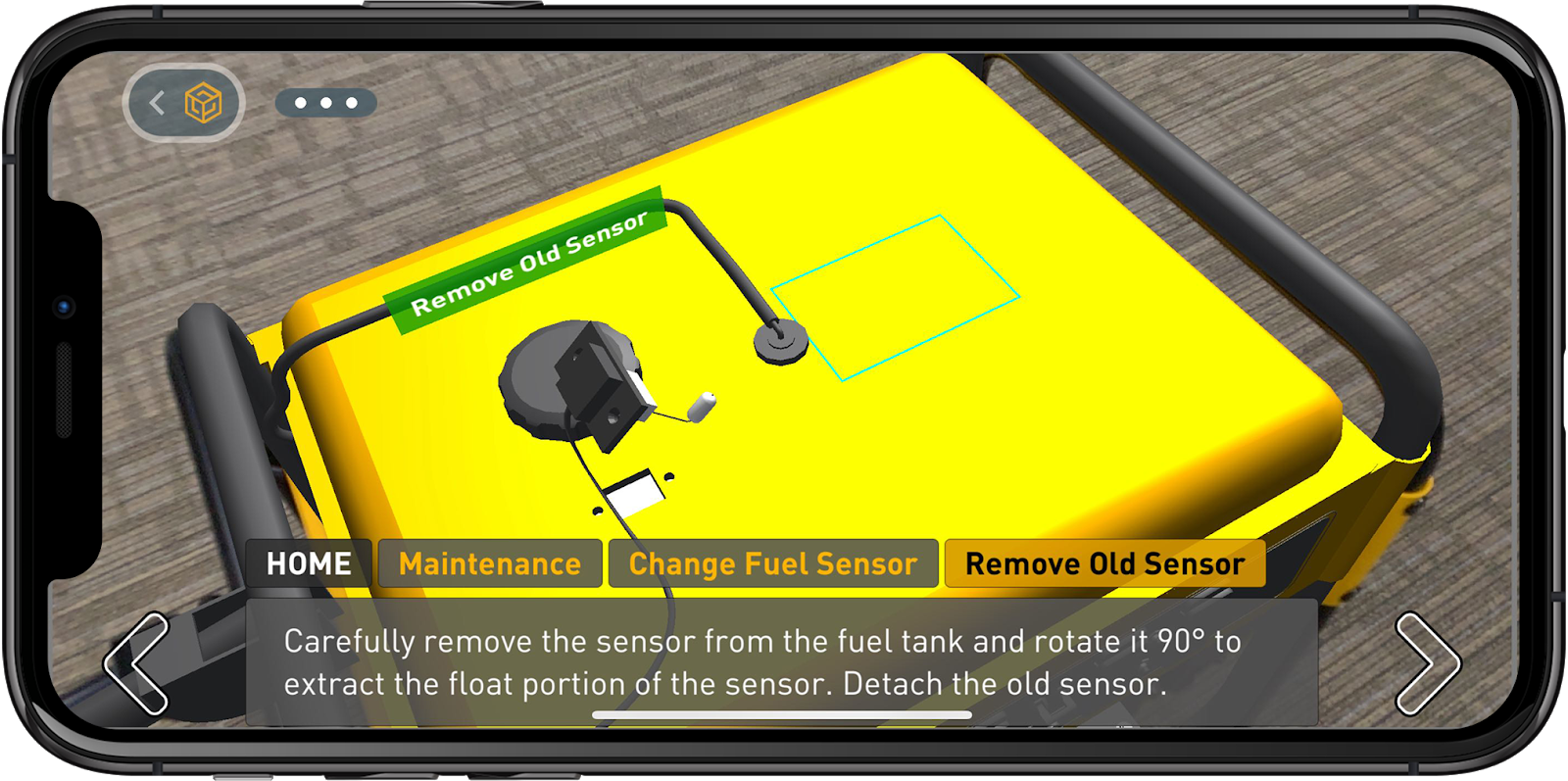 When an image target is recognized in Alignment mode, the visibility mode (Device/Standalone) will be changed to the setting of that image. Alternatively, you can select the menu icon in the top left corner (three dots) of the main interface window and tap on "Device" or "Standalone" to toggle between the 2 modes.
Interactive Mode
Interactive mode allows a user to view instructions without the use of the device camera. Content will be displayed in a generic environment and simple gesture controls can be used to zoom, pan and rotate the content. This feature allows the user to view content in any situation on basically any device.