FAQ: How to record your screen (Work Instruction) as a single user on an iPhone/iPad
As a single user, you can record the work instruction displayed on your screen exactly the same way you would record any other display on your iPhone/iPad.
Follow the steps below to create a screen recording and capture sound on your iPhone/iPad:
Log into the WorkLink App

Open Control Center, tap , then wait for the three-second countdown.

Go back to the WorkLink App to view your Work instruction.

To stop recording, open Control Center, tap or the red status bar at the top of the screen, then tap Stop.
Go to Photos , to view your recording.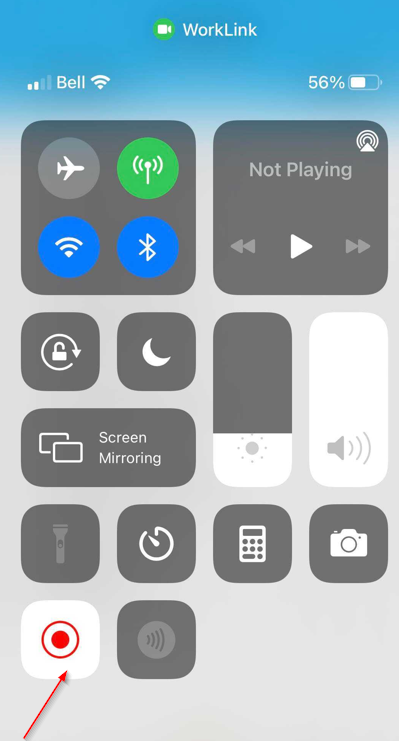 Note: If you do not see the record button
in Control Center, go to Settings
> Control Center, then tap
next to Screen Recording.